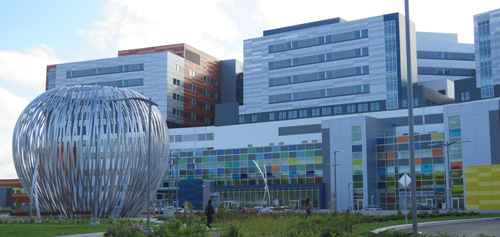 The IDIGH program is comprised of 66 fundamental research scientists and clinicians in four groups who jointly tackle infectious and immune-mediated diseases of global importance.
Centre for Translational Biology (CTB)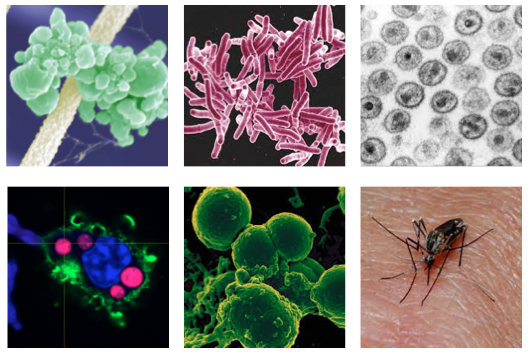 (Click Research at CTB for the research focuses):
Currently, the IDIGH CTB group consists of 25 research laboratories, with more than 367 full-time researchers, trainees and highly specialized research professionals.  All laboratories are located on E3 and E2 levels of the Research Institute of McGill University Health Centre (RI-MUHC), at the new state-of-the-art MUHC Glen campus that opened in the spring of 2015. Research conducted by IDIGH CTB laboratories is highly interdisciplinary and multidisciplinary and focused on five major themes of global health research. IDIGH CTB researchers have a strong track record of intra-IDIGH collaborations but also work with research groups outside IDIGH both nationally and internationally.  A major strength of research by IDIGH CTB groups is the close vicinity to the clinical facilities at the new MUHC Glen campus and the proximity to the health outcome/epidemiology component of IDIGH.  The synergistic interaction of basic biomedical, clinical and epidemiological research provides the framework for conducting work with high translational impact.
The researchers of CTB
8

NA

Inés Colmegna (MD)

Appointment

Scientist



Keywords

Immunology
Arthritis
Aging
Stem cells

4

1

Jean-Pierre Routy (MD)

Appointment

Senior Scientist



Keywords

HIV
Vaccine
Lymphoma
T cells
Cytokines

9

3
Centre of Outcomes Research and Evaluation (CORE)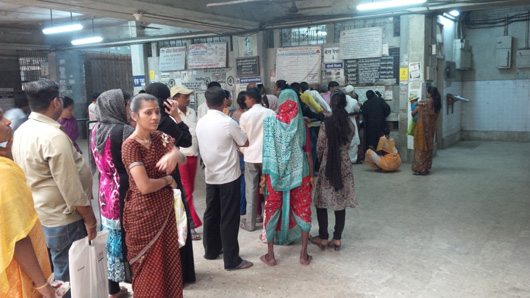 Presently, the IDIGH Program has 20 CORE investigators.  The CORE members of our program carry out population and patient-oriented research, with focus on developing methodology, e.g. statical models to study various patient cohorts and global health problems. The CORE members will soon move to a building that is adjacent to the main MUHC campus. The close proximity of CORE members to CTB and Clinical Members of the IDIGH program does provide an important structural component for the generation of translational units that cover the spectrum of health care innovation.
The researchers of the CORE
Moshe Ben-Shoshan (MD)

Appointment

Scientist



Keywords

Food allergy
Anaphylaxis
Immunodeficiency
Chronic urticaria

4

10

Marie-Josée Brouillette (MD)

Appointment

Scientist



Keywords

Cognition in HIV
Depression
Rasch analysis

4

3

Alexandra De Pokomandy (MD)

Appointment

Scientist



Keywords

Human papillomavirus
HPV
HIV
Primary Care

9

19

Andréanne Lupien (PhD)

Appointment

Junior Scientist



Keywords

NA

Emily McDonald (MD/MSc)

Appointment

Scientist



Keywords

Quality improvement
Patient safety
Infection

7

1

4
Clinical Research Unit (CLIN)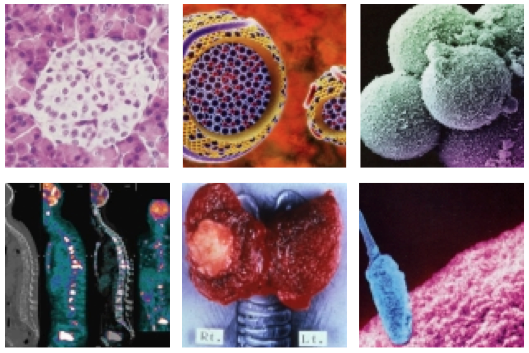 Currently, the IDIGH Clinical Research group consists of 17 investigators who conduct a broad range of clinical investigations, spanning Infectious Diseases, Clinical Immunology, Transplant and Gastroenterology.  Studies are conducted at a variety of sties of the MUHC, including the Glen campus, the MGH site and the Lachine campus.  A key focal point for clinical research is the newly developed Centre for Innovative Medicine that facilitates and streamlines outpatient clinical research in one state-of-the art facility.  Research conducted by IDIGH clinical investigators is highly collaborative on multiple levels, given the links with CTB researchers, CORE researchers and collaborators outside of the MUHC, both nationally and internationally.  A major strength of research by IDIGH investigators is the close vicinity of many clinical facilities to the CTB and the CORE, providing many opportunities for new research synergies. This interaction of research across the CIHR pillars positions IDIGH investigators for high-impact translational studies.
Clinical researchers
6

NA

NA

NA

NA

NA
McGill University Campus-based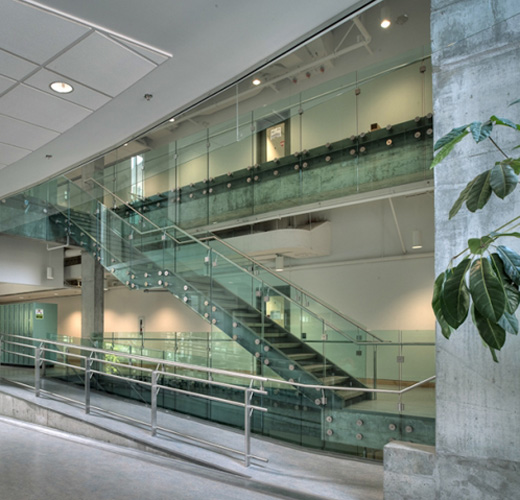 The IDIGH program presently has 4 McGill University campus-based researchers. Dr. Ken Dewar's laboratory is located in the McGill University and Génome Québec Innovation Centre. His research focus is combining leading edge DNA sequencing technologies and bioinformatics to better understand genome structure and variation. Drs. Danielle Malo, Maya Saleh and Silvia Vidal are part of the McGill University's Complex Traits Group, whose research focuses including employing mouse models and various genetic analysis tools to understand and elucidate pathogenesis and individual components of complex human diseases.
McGill University Campus-based researchers
2

NA

5