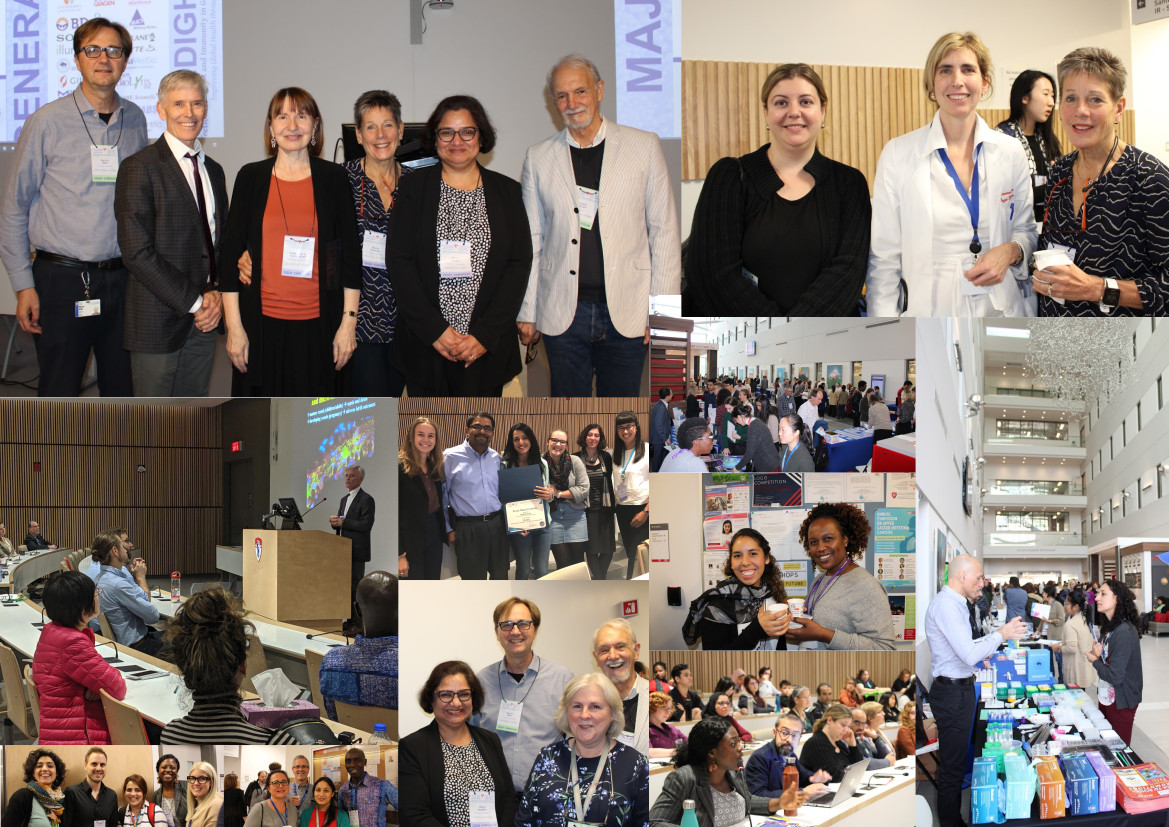 Over the years, the IDIGH program has organized dozens of events ranging from a simple research seminar to large symposium events attracting 200 people at the RI-MUHC. We can help you plan your event at the RI-MUHC in several ways:
Advice on the planning of your event
It is important to plan your event several months in advance (6 to 12 months). The RI-MUHC community is very active and a very large number of events take place each year. For this reason, you must plan ahead to ensure that you can reserve the conference rooms, the amphitheater and the atrium. Here's how we can help:
Procedure to reserve the atrium in block E.
Procedure to reserve the amphitheater in block E with technical services.
Procedure to reserve a conference room.
Policy on reimbursements.
Procedure to obtain an alcohol permit. (Mandatory to consume alcohol).
Suggestions for catering services.
Procedure to reserve the kitchen and cloakroom.
You have more questions? Ask us!
Loan of our equipment
Over the years, we have acquired equipment. We can lend you anything that is not consumable. We have among others:
Numerous folding tables.(6'x 2.5')
Plastic folding chairs.
Percolators.
Tripods to display large posters.
Carts.

Event management tools
In order to facilitate the management of guests and the collection of research summaries, the program has created a series of tools on its website. If you are a member of the program, it will be our pleasure to share our know-how and our tools with you. Here is an overview of what you can do with our website:
Guest management (registration with questionnaire).
Abstract submission (with questionnaire).
Designed to be seamlessly integrated into your website.
Formatting of abstracts into Word document.
Exportation of answers to questionnaire into Excel format.
Automatic statistics (registration and replies to questions).
Personalized e-mail confirmation.
Effortless search for abstracts or guests.
Possibility to conduct surveys.
Possibility to create an evaluation grid or collection of comments.
We continue to add updates and improvements based on the feedback we receive from our events. If you would like to have access, don't hesitate to contact us.