Lab Information
Marcel Behr (MD/MSc)
Senior Scientist
Centre for Translational Biology
Department of Medicine (McGill)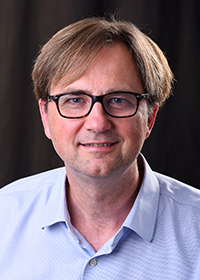 This email address is being protected from spambots. You need JavaScript enabled to view it.
https://mcgill.ca/molepi
Keywords
Tuberculosis • molecular epidemiology • bacille Calmette-Guérin (BCG) vaccine • innate immunity • Crohn's disease
Research Interests
Genomic studies of Mycobacterium tuberculosis complex organisms. We study the genome of the bacteria responsible for tuberculosis, along with that of the live vaccine strain given to prevent tuberculosis. The goal of this research is to exploit the existence of naturally occurring mutants of these organisms in order to understand the pathogenesis of this disease.
Molecular epidemiology of tuberculosis. Using genetic markers, we are able to track clones of Mycobacterium tuberculosis providing an opportunity for refined understanding of its spread among human populations and better application of control strategies.
Genomic studies of Mycobacterium avium. Using the same platforms developed for research activity 1, we are trying to understand the genomic composition of environmental mycobacteria that can cause human disease, with the goal of developing better diagnostic tests and applying these to epidemiologic investigations.
Host recognition of mycobacterial infection. Using a combination of bacterial genetics and synthetic chemistry, we are studying the role of host pattern recognition receptors, especially NOD2, during mycobacterial infection.
Investigation of the potential role of mycobacteria in Crohn's disease. Using our understanding of Mycobacterium avium and our investigations of the processes used by the host for recognition of mycobacterial infection, we aim to determine whether a dysfunctional host-mycobacterial interaction plays a primary or secondary role in the pathogenesis of Crohn's disease.
Team Members
Latest Publications
---
See also