The IDIGH trainee committee RI2GHT organized a fun Halloween gathering while respecting social distancing rules. This included individually packed lunches, lots of treats and pumpkin carvings by individuals separated by lab. Despite these restrictions it was a lot of fun to get together and see the creative costumes and decorations. Congratulations to the VP Socials Sarah Danchuk (pictured above left in first photo), Harshita Patel (pictured above right in fist in last photo) and Céleste Pilon (Pictured above right second in last photo and third photo on top) who were the organizers and made this event a great success for all to enjoy!

Pumpkin Carving Contest
Seen in photos above, we have the creative artwork of the pumpkin carving contest!
In first place the Sheppard lab with their phenomenal Anglerfish!

In second place the Schurr lab with their Girl Power Lab pumpkin featuring a P20!

In third place the Piccirillo lab with their Flow Cytometry themed work of art!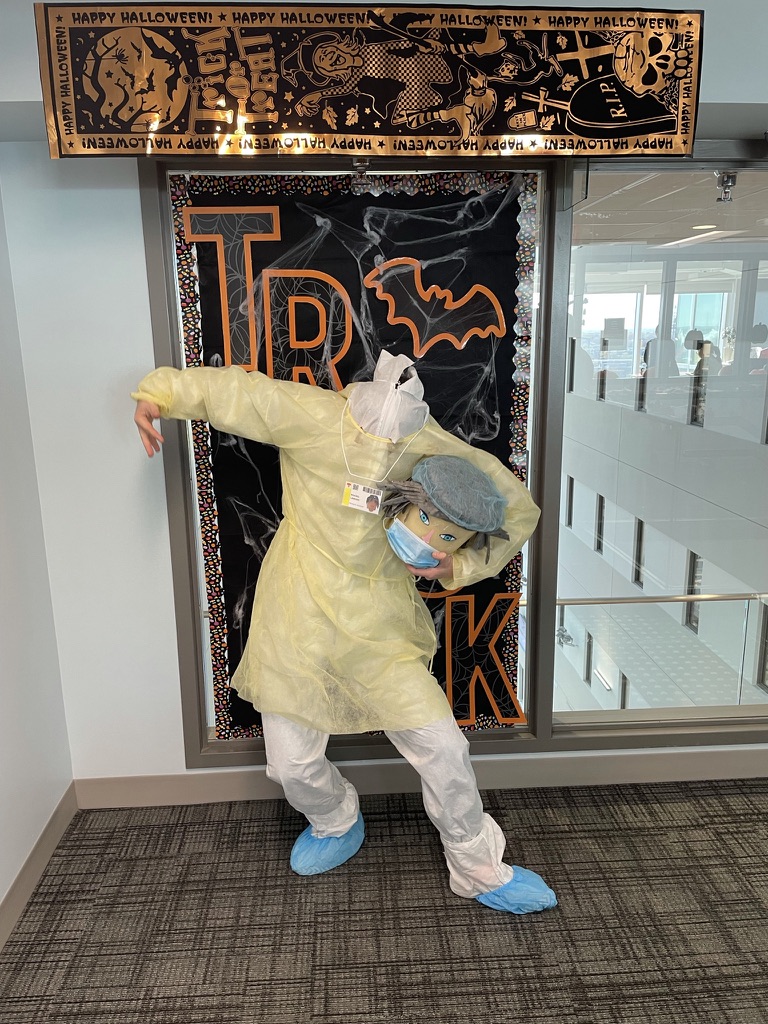 Costume Contest
The Schurr lab takes home another win! It was unanimously decided that Marianna Orlova wins this year for best costume as the Headless Research Assistant!
Congratulations to all the winners and a big thank you to all who participated! For more photos including pumpkin carvings, click here.