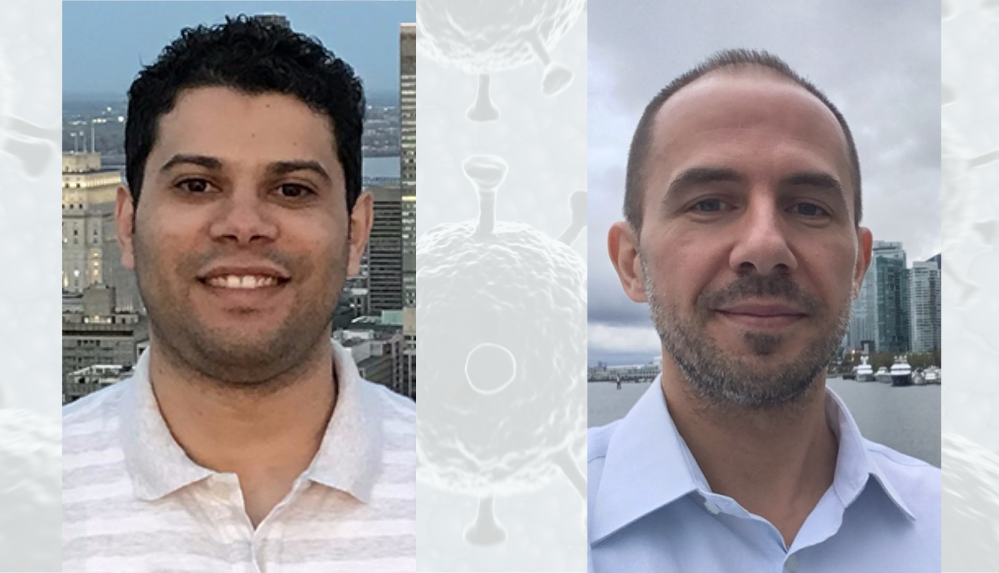 Congratulations to Drs. Serge Vicente and Mohamed Shengir who have just received scholarships!
Serge Vicente, postdoctoral fellow with Drs. Bertrand Lebouché, Tibor Schuster and Joseph Cox, received a grant ($ 50,000 / year) from the Canadian Network for HIV Trials from CIHR for his project: Developing methodological and statistical expertise  in pragmatic  trials for HIV research: an application in the assessment of mHealth effectiveness to enhance HIV care. Serge Vicente holds a PhD in Statistics from the University of Montreal. He entered HIV research in 2015 as a member of a patient advisory committee. His role was to provide feedback on a study related to a new measure of patient-reported outcome measure  for use in HIV care, led by Dr. Bertrand Lebouché. Dr. Vicente progressively became co-investigator / patient-partner on other studies on HIV conducted by Dr. Lebouché and his team.
Mohamed Shengir, PhD student with Dr. Giada Sebastiani, received a grant ($ 25,000 / year) from the Canadian Hepatitis C Network for his project:Metabolic and cardiovascular complications in people living with hepatitis C post-sustained virologic response with direct acting antiviral drugs. He is an International Medical Graduate (MD) from Libya. He recently obtained a master's degree in experimental medicine from McGill University (February 2021) and is currently a PhD candidate in the same program under the supervision of Dr. Giada Sebastiani. His work focuses on diseases of the liver, in particular non-alcoholic fatty liver disease and the hepatitis C virus.