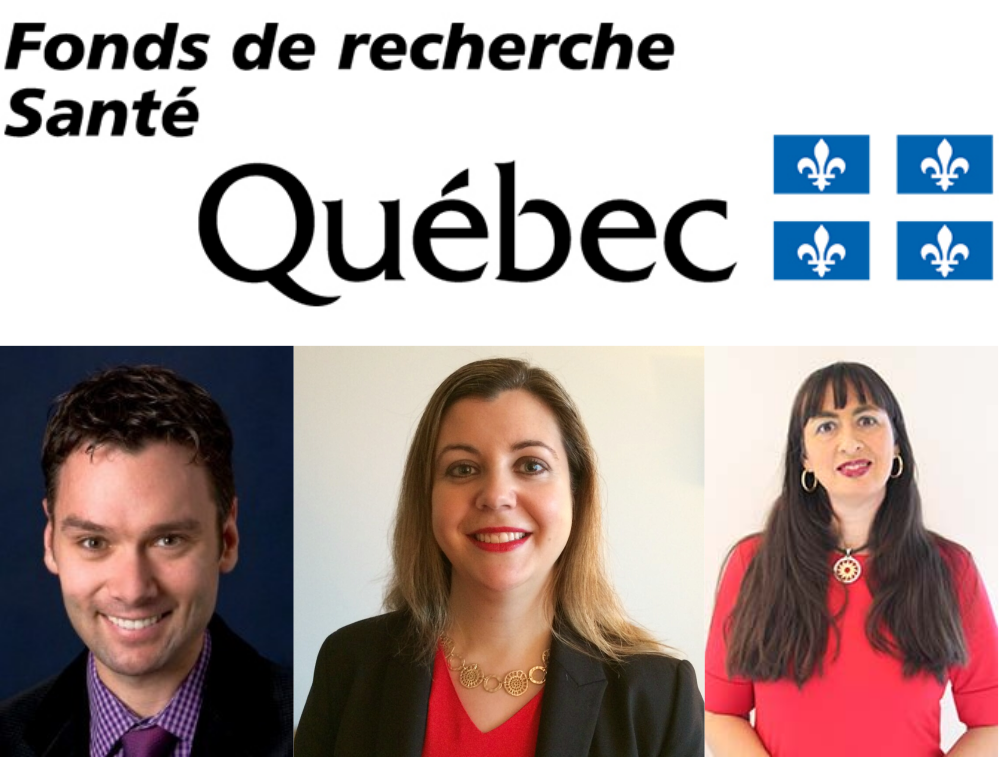 Congratulations to the IDIGH  researchers and trainees who received awards from the FRQS! Here is the list (the original titles are in French):
Researchers
Dr. Giada Sebastiani, Clinical Research Scholar, Senior: Risk profiling and screening strategies to combat the silent epidemic of non-alcoholic fatty liver.
Dr. Todd Lee

, Clinical Research Scholar, Junior 2: Harnessing Clinical Trials Networks to Improve Treatment of Patients with Important Infectious Diseases.

Dr. Cecilia Costiniuk, Clinical Research Scholar, Junior 2: Immune disruption in people living with HIV: interactions with pulmonary reservoirs of HIV and possible targets for intervention. 
Trainees
Yulia Alexandrova, Master's student in Dr. Cecilia Costiniuk's team: Characterization of CD8 T lymphocytes residing in the pulmonary mucosa in individuals living with HIV under treatment with antiretrovirals.
Dominic Chu, PhD student in Dr. Bertrand Lebouché's team: Promoting self-management and adherence of people living with HIV using a patient portal (Opal) in an urban HIV clinic: a pilot study from implementation to mixed method.
Andrea Lafleur, Master's student in Dr. Martin Olivier's team: Impact of endovirus LRV1 on the infectious behavior of the Leishmania parasite: A proteomic, transcriptomic and metabolomic study.
Dilhan Perera, PhD student in Dr.  Momar Ndao's team: Development of an intranasal schistosome vaccine for obtaining sterilizing immunity against schistosomiasis.
Ivan Marbaniang, PhD student in Dr. Joseph Cox's Team: Understanding the Mediating Role of Perceived Discrimination in the Use of Mental Health Services Among Gay, Bisexual and Other Men Who Have Sex with Men Using a Framework of quantitative intersectionality.