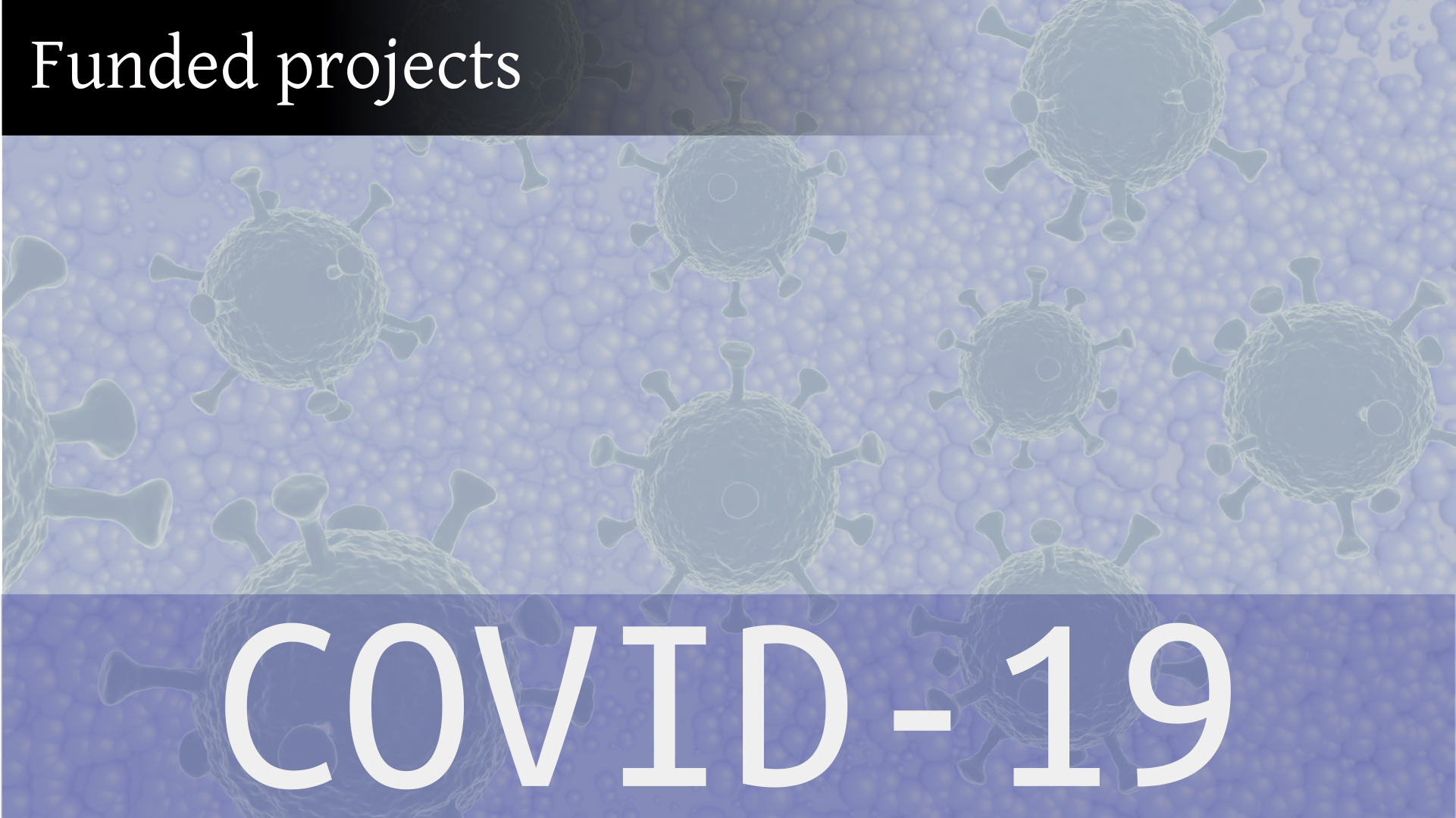 Congratulations to the IDIGH Program PIs who have received grants to understand and fight COVID-19:
MI4 Emergency COVID—19 Research Funding (Round 1)
*IDIGH PIs in bold
Drs. Matthew Cheng, Erwin Schurr and Guillaume Bourque titled: Genomic biomarkers to predict outcome and treatment response in hospitalized COVID-19 patients
Drs. Jorg H. Fritz and Ciriaco A. Piccirillo titled: Defining the protective host immune response to SARS-CoV-2
Drs. Todd C. Lee, Emily G. McDonald and Matthew P. Cheng, titled: Post-exposure Prophylaxis or Preemptive Therapy for SARS-Coronavirus-2: A Pragmatic Randomized Clinical Trial (COVID19 PEP RCT – Canada)
Drs. Matthew P. Cheng, Leighanne O. Parkes, Todd C. Lee and Emily G. McDonald, titled: A Multi-centre, Adaptive, Randomized, Open-label, Controlled Clinical Trial of the Safety and Efficacy of Investigational Therapeutics for the Treatment of COVID-19 in Hospitalized Patients in Canada (CATCO)
For more information on this grant and to view the full list of grant recipients, click here.
CIHR—Novel Coronavirus (COVID-19) Rapid Research Funding Opportunity
Dr. Chen Liang titled: Understand the high pathogenicity and zoonotic transmission of the COVID-19 virus: evasion of host innate immune responses (co-investigators: Lin, Rongtuan).
Srinivas Murthy, John Amuasi and Robert A Fowler titled: COVID-19: Improving the Evidence to Treat an Emerging Infection Through Observational Studies and a Randomized Trial (co-investigators: Joyal, Jean-Sébastien; Kobinger, Gary P; Mubareka, Samira; Patrick, David M; Poutanen, Susan M; Soudeyns, Hugo; Adhikari, Neill K; Baillie, John K; Bogoch, Isaac; Chan, Adrienne; Cheng, Matthew P; Coburn, Bryan A; Daneman, Nick; English, Shane W; Gobat, Nina H; Gold, Wayne L; Guerguerian, Anne-Marie; Jouvet, Philippe A; Kho, Michelle E; Kozak, Robert A; Lamontagne, Francois; Lee, Nelson L; Lee, Todd C; Leis, Jerome A; Mcgeer, Allison J; Papenburg, Jesse; Parker, Melissa J; Parsons Leigh, Jeanna J; Perez Patrigeon, Santiago; Pernica, Jeffrey; Puchalski Ritchie, Lisa M; Rochwerg, Bram N; Sadarangani, Manish; Tan, Darrell H; Weiss, Matthew)
Darrell H Tan and Allison J Mcgeer titled: COVID-19 Ring-based Prevention trial for Undermining Spread (CORPUS) (co-investigators: Chan, Adrienne; Crowcroft, Natasha S; Daneman, Nick; Fowler, Robert A; Johnstone, Jennie; Katz, Kevin C; Leis, Jerome A; Loeb, Mark B; Mcneil, Shelly A; Mertz, Dominik; Mubareka, Samira; Muller, Matthew P; Murthy, Srinivas; Papenburg, Jesse; Patrick, David M; Tomlinson, George A).