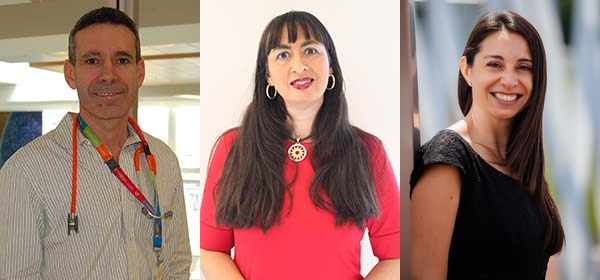 Congratulations to all IDIGH members who received an award from the FRSQ!
PIs
Dr. Moshe Ben-Shoshan, Chercheurs-boursiers cliniciens, Junior 2: Allergies aux aliments et aux médicaments: anaphylaxie, taux, causes, gestion et désensibilisation.
Dr. Giada Sebastiani, Chercheurs-boursiers cliniciens, Junior 2: 

Nouvelles approches pour lutter contre le fardeau de la maladie du foie gras non alcoolique dans les populations à risque.

Dr. Nadine Kronfli, Chercheurs-boursiers cliniciens, Junior 1: Vers la micro-élimination de l'hépatite C dans les prisons provinciales canadiennes
Trainees
Tho-Alfakar Al-Aubodah (Dr. Piccirillo's lab), PhD: Élucider les facteurs influençant la stabilité fonctionnelle des lymphocytes T régulateurs dans les maladies auto-immunes glomérulaires.
Dr. Celline Brasil (Dr. Bernatsky's lab), Post-doc: Amélioration des modèles prédictifs de l'hydroxychloroquine dans le traitement du lupus systémique: un traitement personnalisé est-il possible?
Charlotte Laniece (Dr. Klein's lab), PhD: Éliminer la transmission du virus de l'hépatite C (VHC) chez les populations clés co-infectées au VHC et au VIH au Canada: une étude de modélisation mathématique pour informer les politiques publiques de santé.
Carla Doyle (Dr. Cox's lab), PhD: Modélisation de l'effet de la prophylaxie pré-exposition sur la transmission du VIH chez les hommes Montréalais ayant des relations sexuelles avec des hommes: une étude d'impact.